Welcome to Nordic Posters
We have more than 11.000 vintage Swedish movie poster from 1917 to 2010 for sale in our lists. You can find your favorite Ingmar Bergman, James Bond, Walt Disney, Humphrey Bogart or Star Wars poster here. We started in 1985 and sell regularly to 2.000 collectors in Sweden and all around the world.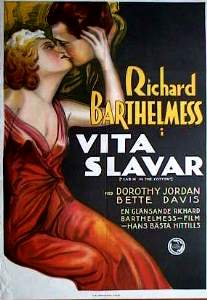 Original posters
We only sell original movie posters with a collectors value. They were used outside the movie theaters at the time the film was playing, maybe 75 years ago. The posters have the highest quality in print, paper and design, to make a good impression and attract people to the theaters. Swedish posters have the same size as a movie poster from the USA. We do not sell reprints or reproductions.
Posters are exciting to collect, for many reasons. They are typical of its time, artistic, and rare. The prices are low considering there are only 3-15 known copies of most of the older posters.
Who collects posters?
Some collectors want everything from a particular film, movie star, or maybe all horror movies from the 1930's. Others have memories from of a film they saw a long time ago and want a poster for nostalgic reasons. Many buy a James Bond posters to have on a wall instead of a painting.
Try our lists of expensive posters.
We have many friends in the U.S.A, Japan, Australia, Taiwan, Canada, England, Denmark, Germany, Finland and many more countries. Shipping cost is always $9. Allow 3-10 days for delivery. If you have any questions, please contact us.
A few words from our customers
- Excellent condition on the Bogart poster, better than expected. A++++
- The largest selection I have seen
- I have been searching for this Chaplin posters for six years, I found it on your site.
- Thank you for excellent service, I received the poster well before my friend's birthday!